Should America be a melting pot, a mix of religions, races and cultures? Or should we close our borders to immigrants?
That's one of the vital questions facing the nation. President Donald Trump tweets frequently about either the dangers of the migrant caravan headed our way or building a wall on the southern border of our nation.
Perhaps the greater story is how we treat people who look different, talk different and worship differently.
Today, we share the thoughts of three people. One is the president of the most powerful nation in the world and he speaks in an unvarnished fashion 140 characters at a time. One is an immigrant working to become a citizen of the United States. One is a pastor working with a congregation to, as he says, plant seeds of hope along Springs Road and open a door to non-English speakers.
Tweets by President Trump on immigration in the past two weeks
Arizona, together with our Military and Border Patrol, is bracing for a massive surge at a NON-WALLED area. WE WILL NOT LET THEM THROUGH. Big danger. Nancy and Chuck must approve Boarder Security and the Wall!
December 6
We would save Billions of Dollars if the Democrats would give us the votes to build the Wall. Either way, people will NOT be allowed into our Country illegally! We will close the entire Southern Border if necessary. Also, STOP THE DRUGS!
December 3
Mexico should move the flag waving Migrants, many of whom are stone cold criminals, back to their countries. Do it by plane, do it by bus, do it anyway you want, but they are NOT coming into the U.S.A. We will close the Border permanently if need be. Congress, fund the WALL!
November 26
General Anthony Tata: "President Trump is a man of his word & he said he was going to be tough on the Border, and he is tough on the Border. He has rightfully strengthened the Border in the face of an unprecedented threat. It's the right move by President Trump." Thanks General!
Would be very SMART if Mexico would stop the Caravans long before they get to our Southern Border, or if originating countries would not let them form (it is a way they get certain people out of their country and dump in U.S. No longer). Dems created this problem. No crossings!
November 25
Migrants at the Southern Border will not be allowed into the United States until their claims are individually approved in court. We only will allow those who come into our Country legally. Other than that our very strong policy is Catch and Detain. No "Releasing" into the U.S…
….All will stay in Mexico. If for any reason it becomes necessary, we will CLOSE our Southern Border. There is no way that the United States will, after decades of abuse, put up with this costly and dangerous situation anymore!
November 24
Republicans and Democrats MUST come together, finally, with a major Border Security package, which will include funding for the Wall. After 40 years of talk, it is finally time for action. Fix the Border, for once and for all, NOW!
November 23
Retweets by President Trump from The Trump Train @The_Trump_Train
Will CNN ever ask Border Patrol agents how they felt having large rocks chucked at them by criminal illegals?
Illegals can get up to $3,874 a month under Federal Assistance program. Our social security checks are on average $1200 a month. RT if you agree: If you weren't born in the United States, you should receive $0 assistance.
November 27
Professor sees similar divisions here and in home country of Macedonia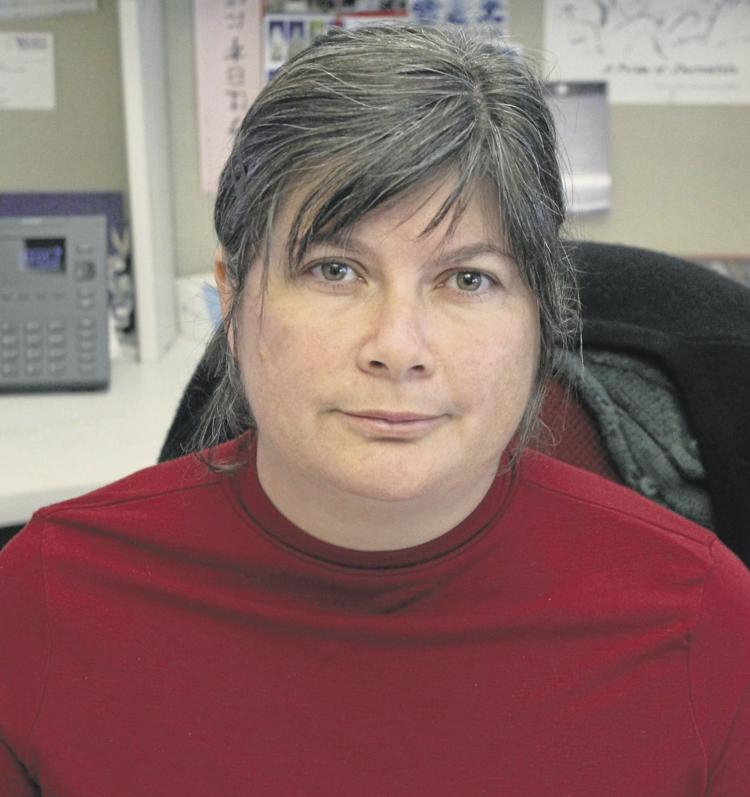 I keep hearing America is divided more than ever. Americans are divided not just on political lines. According to the media, they are divided on social issues, the economy, race, gender—everything except the division itself.
As a "wanna be" American who is just about to apply for citizenship, these voices and stories are scary and discomforting, especially when you have already fled one such "divided" country.
I am from Macedonia, a small dot on a map in the south of Europe and a country that used to be part of Yugoslavia. Yugoslavia dissolved after years of bloody civil war at the end of the 20th century. Yes, that country was divided on ethnic lines, but frankly, those ethnicities lived together for almost 50 years in peace. It fell apart when politicians started playing the populist/nationalist card and spread fear of their neighbors.
I left Macedonia in 2007. I was 37 years old with a 2-year-old daughter, 30 weeks pregnant and a husband who knew he would not be able to work in U.S. because of the visa he had. Yes, we moved so I could get my doctoral degree, but we also knew we were not going back. Macedonia was, and still is, a troubled and divided state with a shaky democracy and the same nationalistic and ethnic rhetoric used by politicians every election cycle. I was done with revolutions, wars and somebody telling me who and what I am and with whom I can live.
The recent news stories about pipe bombs addressed to former presidents, senators, government officials, businessmen and actors all of which are Democrats or progressives was not a surprise. I am not surprised because after hearing about "fake news," "traitors" and "bad people/person"' why wouldn't there be someone who feels compelled to rid the country from these elements and make it better and unified?
When a president goes on his rowdy rallies and calls the reporters or his opponents dishonest, fake or crooked, he should be aware that these words, when repeated so often and for such a long time, begins to ring true to many who think or believe like him. As a leader of a country, he has the responsibility, as much as the media reporting on him and his administration, to be fair and honest. When he says something is "fake" or not true, he and his administration have the responsibility to provide the facts that show the media are wrong. He has the responsibility to unite not just identify and incite more division on political lines just because he wants to win.
If this was a rhetoric used by a president of any developing country like Macedonia, all western diplomats, international and non-government organizations would publicly scold him/her for doing so and identify that such rhetoric is undemocratic and a pressure on the media and press freedom. The country would be listed as a state with bad or declining democracy in all international reports that matter, like the U.S. State Department's Human Rights Report or Freedom House's World Freedom Report. Freedom House, in that same report for 2017, says that democracy in the world is in crisis correlating it with "United States retreated from its traditional role as both a champion and an exemplar of democracy amid an accelerating decline in American political rights and civil liberties."
So, when the president tweets: "A very big part of the Anger we see today in our society is caused by the purposely false and inaccurate reporting of the Mainstream Media that I refer to as Fake News. It has gotten so bad and hateful that it is beyond description. Mainstream Media must clean up its act, FAST!" and "I AM WATCHING THE Democrat Party led (because they want Open Borders and existing weak laws) assault on our country by Guatemala, Honduras and El Salvador, whose leaders are doing little to stop this large flow of people, INCLUDING MANY CRIMINALS, from entering Mexico to U.S….."
Ask yourself what happens if the mainstream media don't clean their "act" to his satisfaction? What will happen then? What will happen with the Democrats as he says continue to act like a "mob" on many issues — not just weak immigration laws? Is it just to vote them out? What then? What can we expect?
Katerina Spasovska is an associate professor and department head of communication at Western Carolina University.
Pitch in, heal society's wounds and become a beacon of hope
As a pastor, one of my guiding principles is to look at the community directly surrounding the church. If the demographics of the immediate surrounding community doesn't reflect who is in the pews on Sunday mornings or active in the church in other ways, then I believe we've missed the boat. Looking around at St. Stephen's Lutheran Church ELCA and the area that we're in, we discovered that we were not serving a significant portion of our neighbors, many of whom are in need. The Hispanic community that surrounds our physical location is quite substantial. I don't think that the God who speaks all languages and gives us the ability to do the same would allow for our inability to speak Spanish to be a good enough excuse to continue to ignore our neighbors.
The biblical narrative is always concerned with those who are on the margins of society. The story of Pentecost, where the Holy Spirit descended on the earliest followers of Jesus and allowed them to speak in languages that were not their own, calls us forward in mission to serve our neighbors who have been marginalized because of their country of origin or the language they speak. No matter what labels we may want to put on people, as Christians, we're called to look at all people as God's beloved children that we are commanded to love and serve, just as Christ himself did in his earthly ministry.
When we hosted a community Oktoberfest in 2017, one of the community partner organizations that came and showcased their services for the community was Centro Latino. When they saw how large our facility was, they asked about how it was being used and if we allowed other groups to use our space. That conversation has blossomed into a beautiful relationship between St. Stephen's ELCA and Centro Latino. Their client services office as well as their after-school program that tutors Spanish-speaking children, and an immigration services office that is staffed by an accredited representative with the Department of Justice Office of Legal Access Programs, is housed here at the church.
Sharing space is only one aspect of the beauty of this relationship. Centro Latino and St. Stephen's ELCA are also committed to bridging the ever-widening gap between English and Spanish speakers. Not only are English as a Second Language (ESL) classes offered, but Spanish classes for English speakers also help to close the gap in both directions.
We in the church hope that this is but the beginning of the healing of the nations that we pray for. When we pitch in and do our part to heal society's wounds, we provide a beacon of hope to those who still live in fear or shame because of the way society views them. We hope that over time, as the church's relationship with Centro Latino continues to blossom, that St. Stephen's Lutheran Church ELCA will become known as a safe, friendly, non-judgmental space where all people will find their true value in life as a child of God. While the church doesn't currently offer worship in Spanish, it is certainly a dream that we might one day be able to offer that to our neighbors as well.
God is planting seeds of hope out here on what I often refer to as "our corner of Springs Road," and I hope that those seeds continue to bloom into beautiful acts of powerful ministry that will help end the divisions between God's people who call Hickory their home. The things that the world would use to divide us — things like language, ethnicity, religion, socio-economic status, sexual orientation — these things are labels that only humans apply to one another. When God looks down at this beautiful world that God created, these labels aren't a part of the picture. The only thing that God sees is a broken but beautiful world, where those called by God's love are working to make God's kingdom come on Earth as it is in heaven, where every tear is wiped away from every eye and where divisions cease forever. We're working toward that reality on "our corner of Springs Road," and we invite you to come and see the beautiful diversity of God's kingdom, and join with us to support a greater vision of the Hickory community where all are valued as children of God.
Greg Brown is the pastor of St. Stephen's Lutheran Church ELCA.
Powered by WPeMatico